Imago Mundi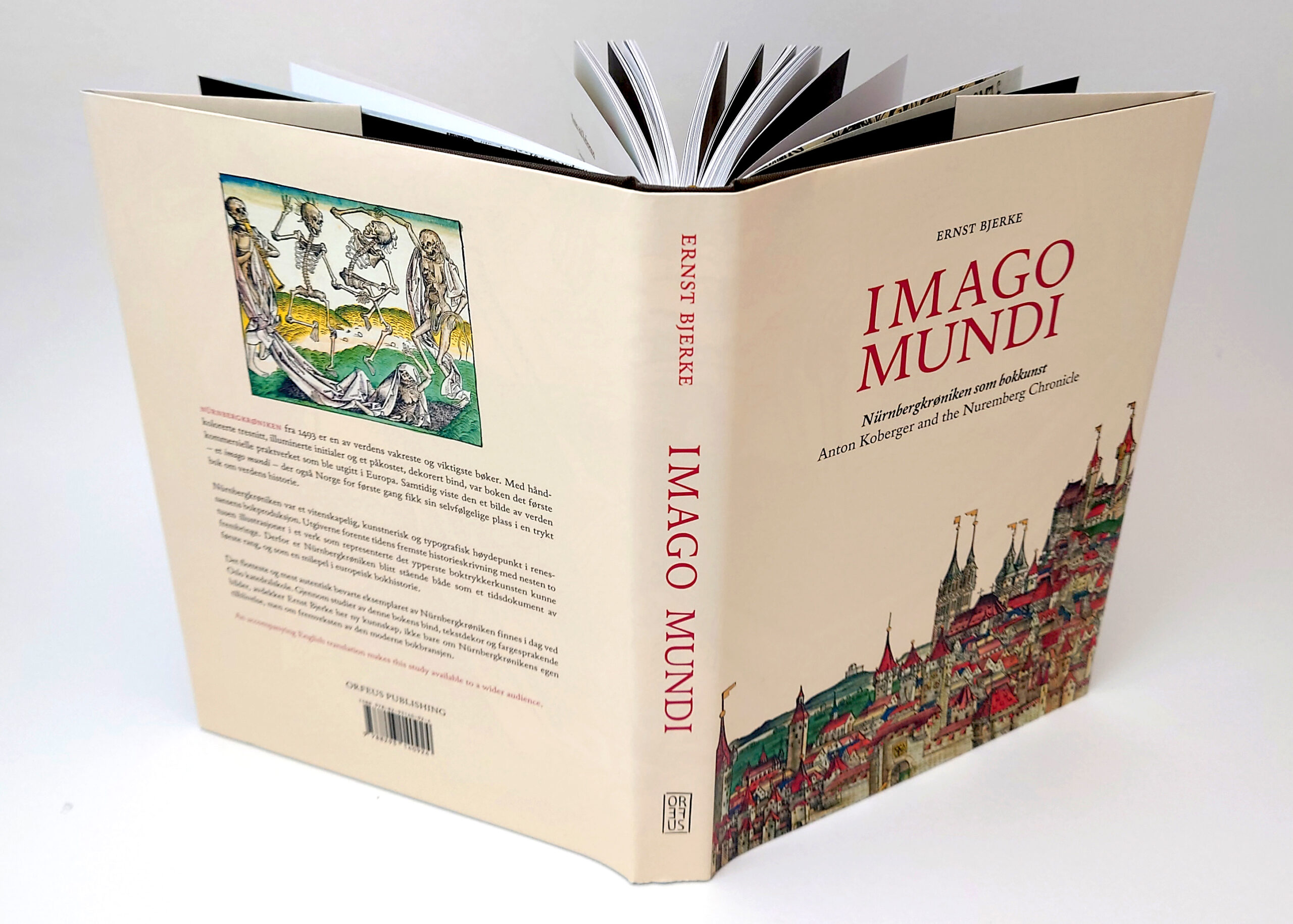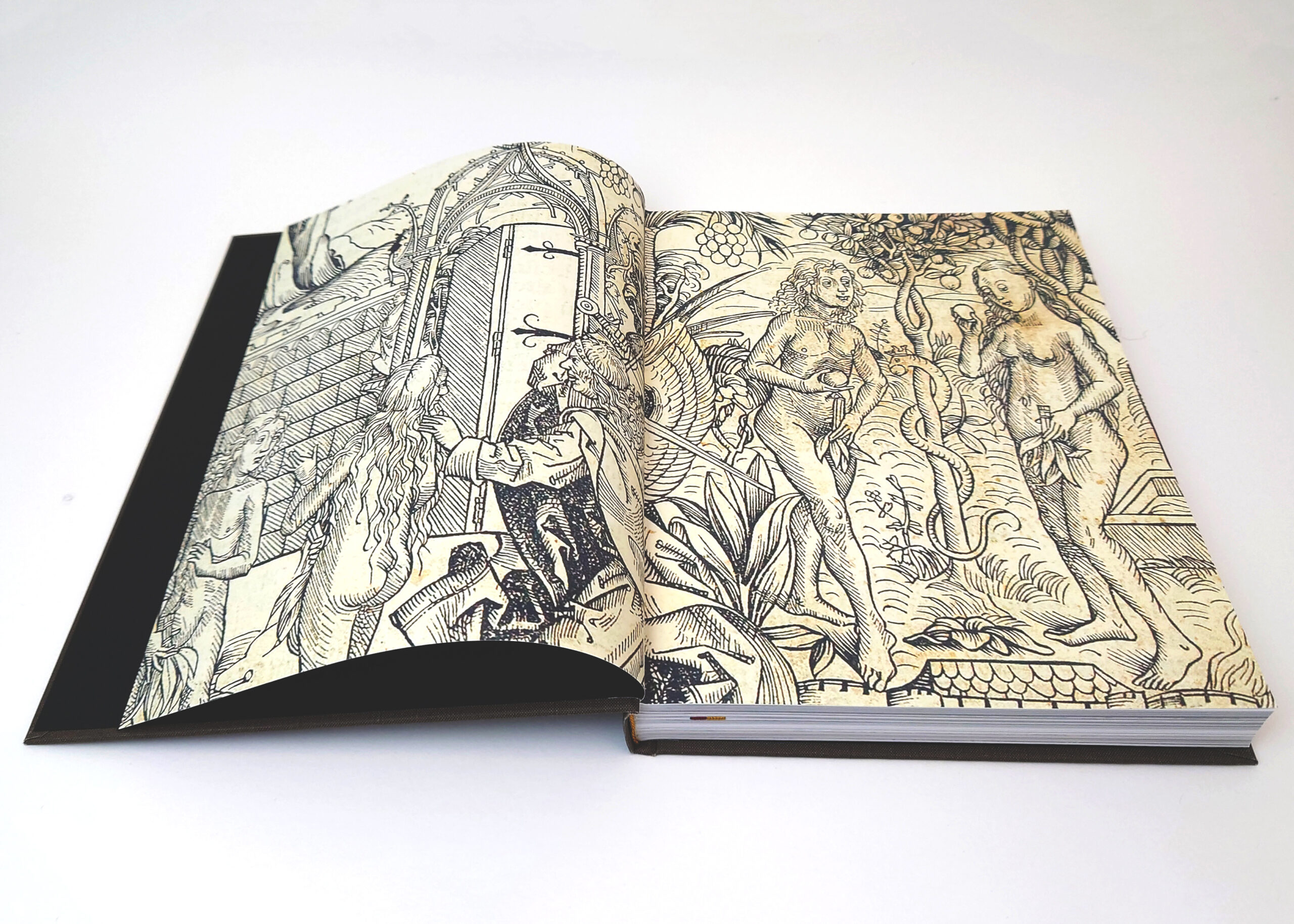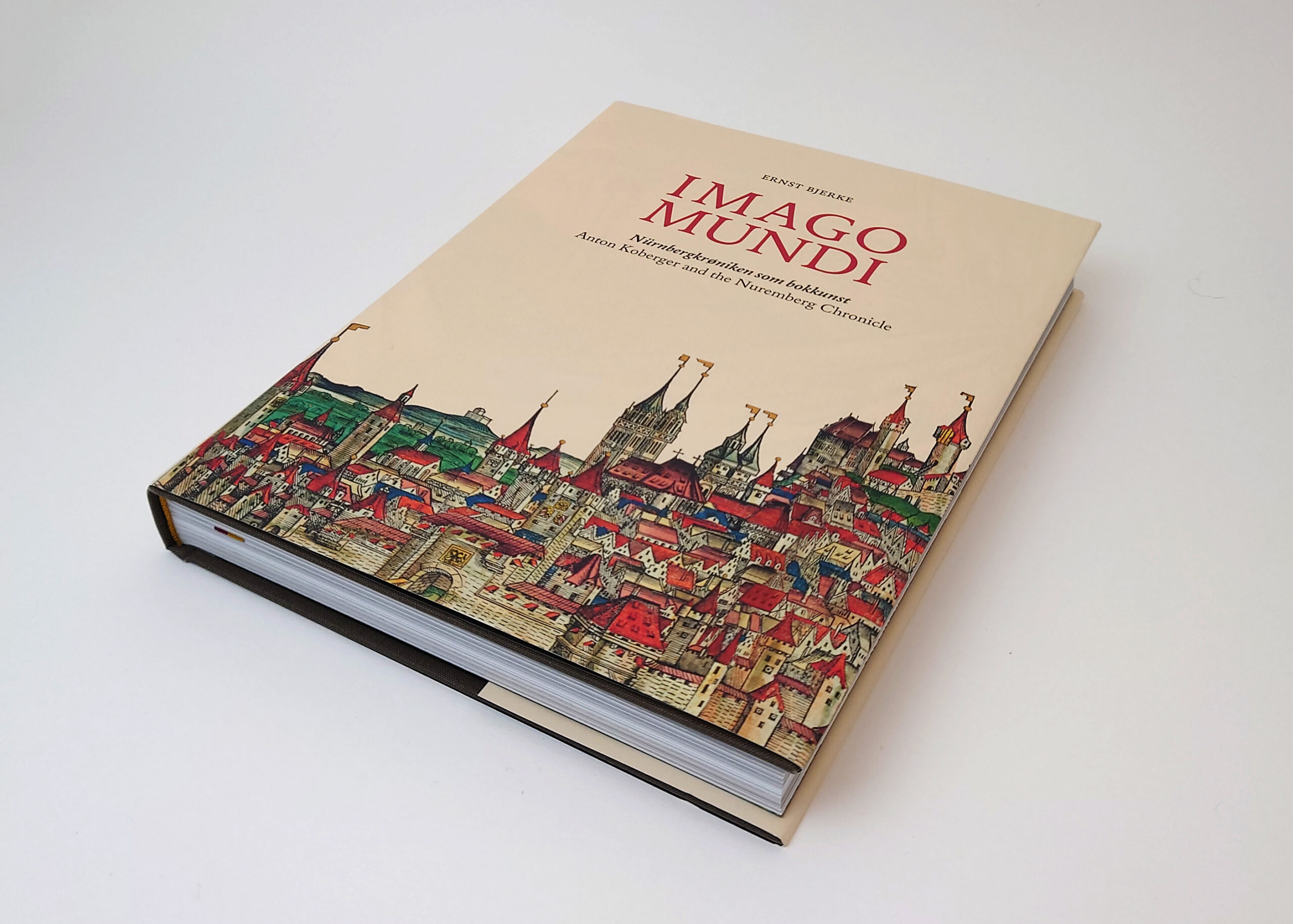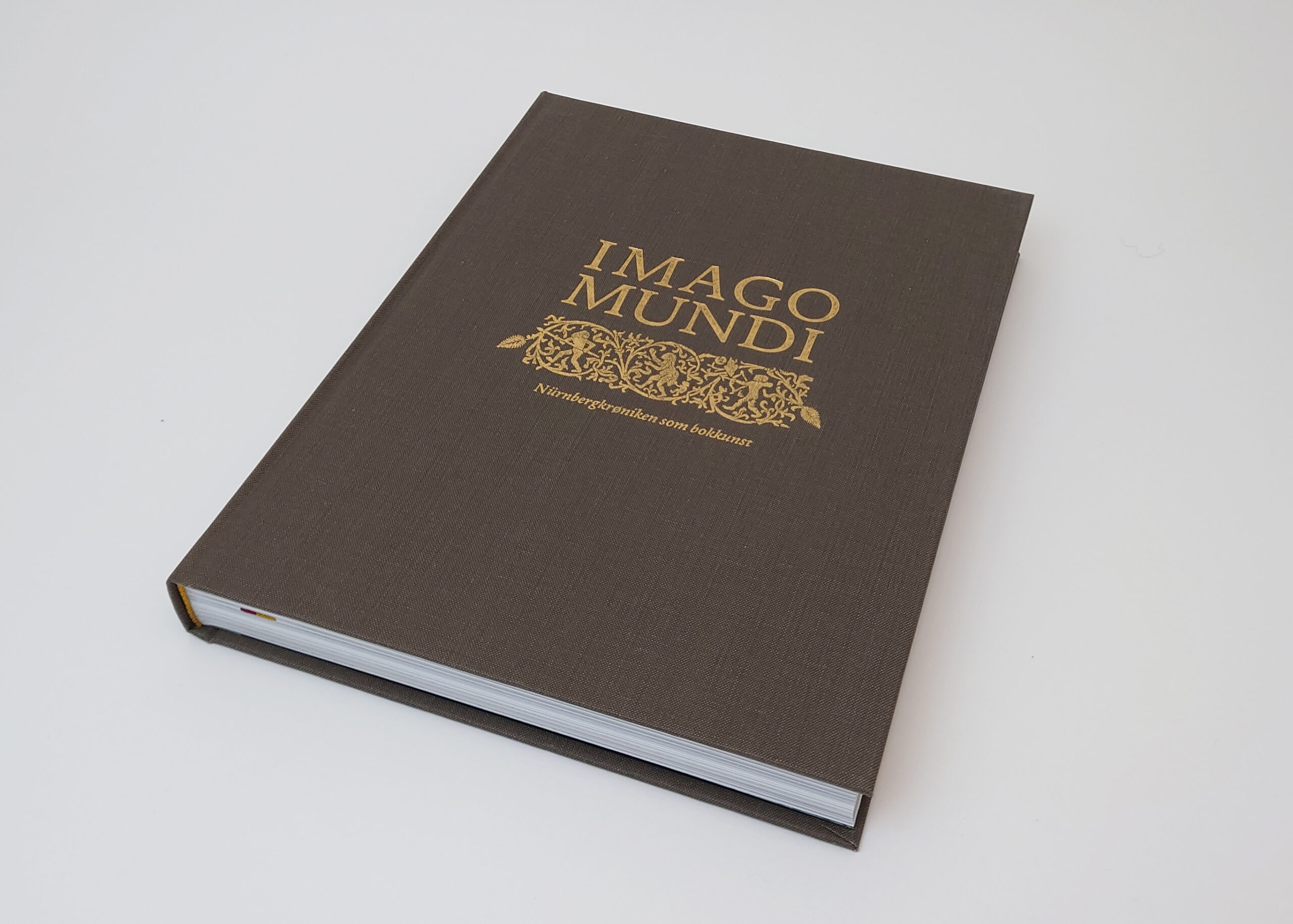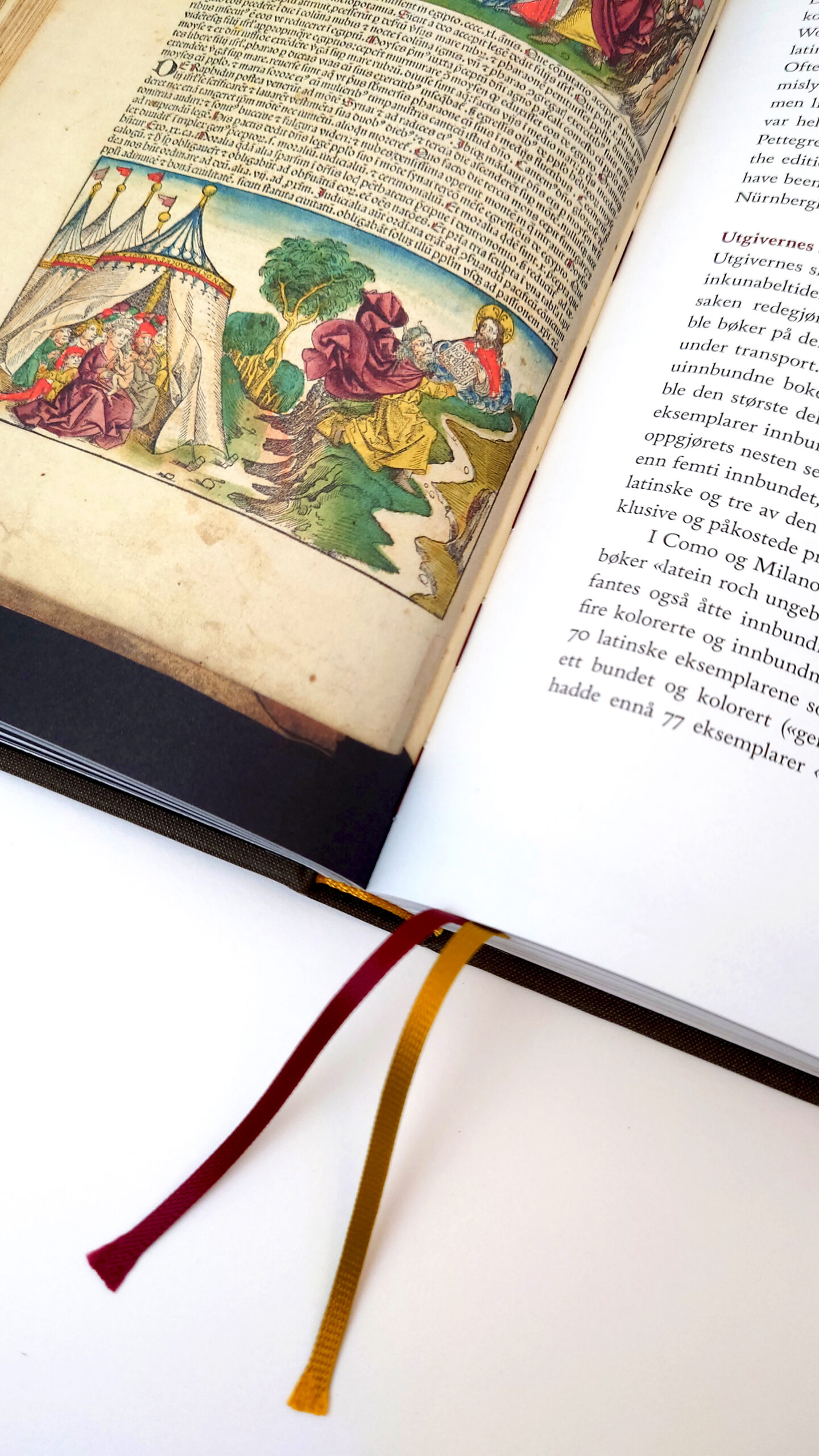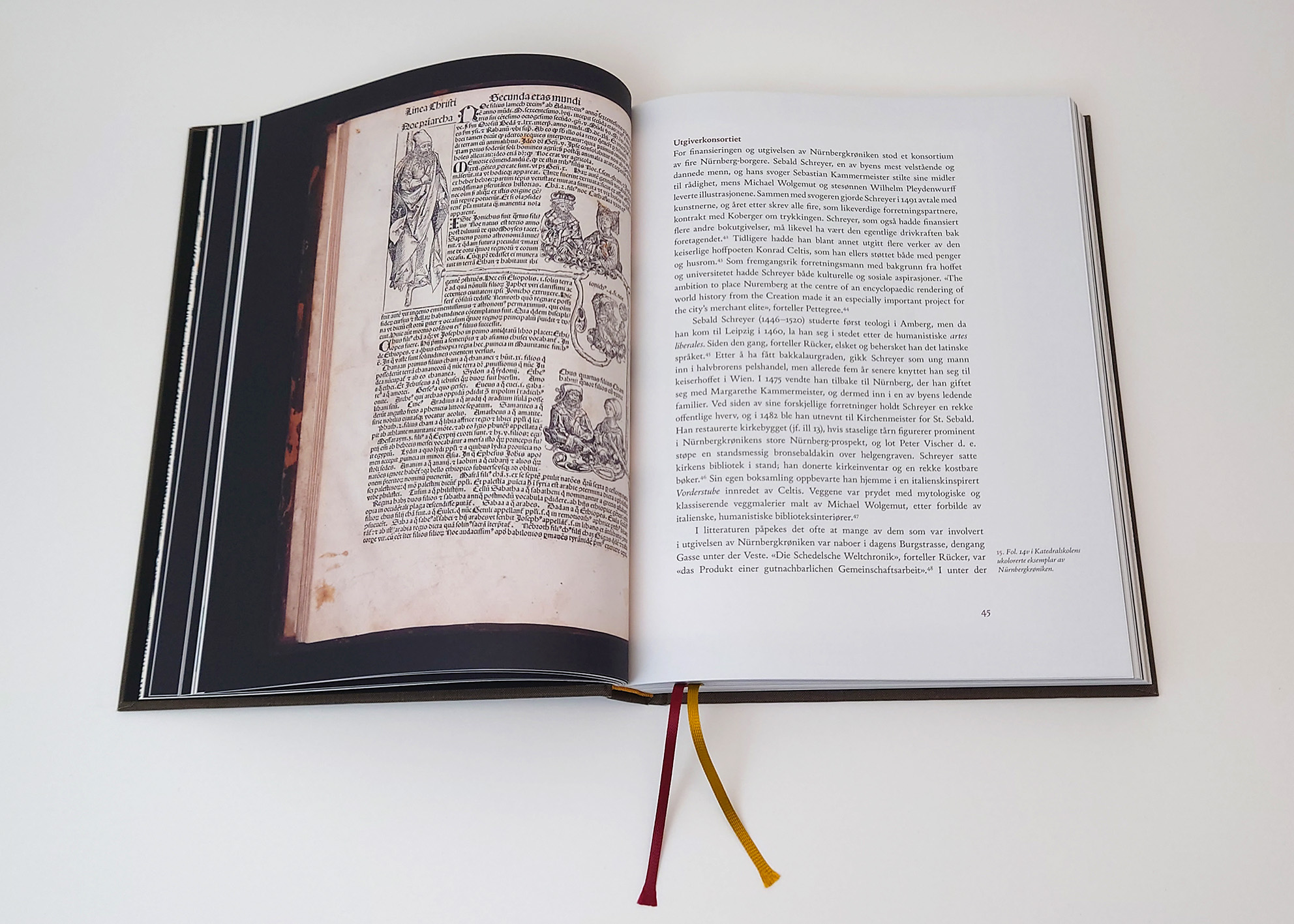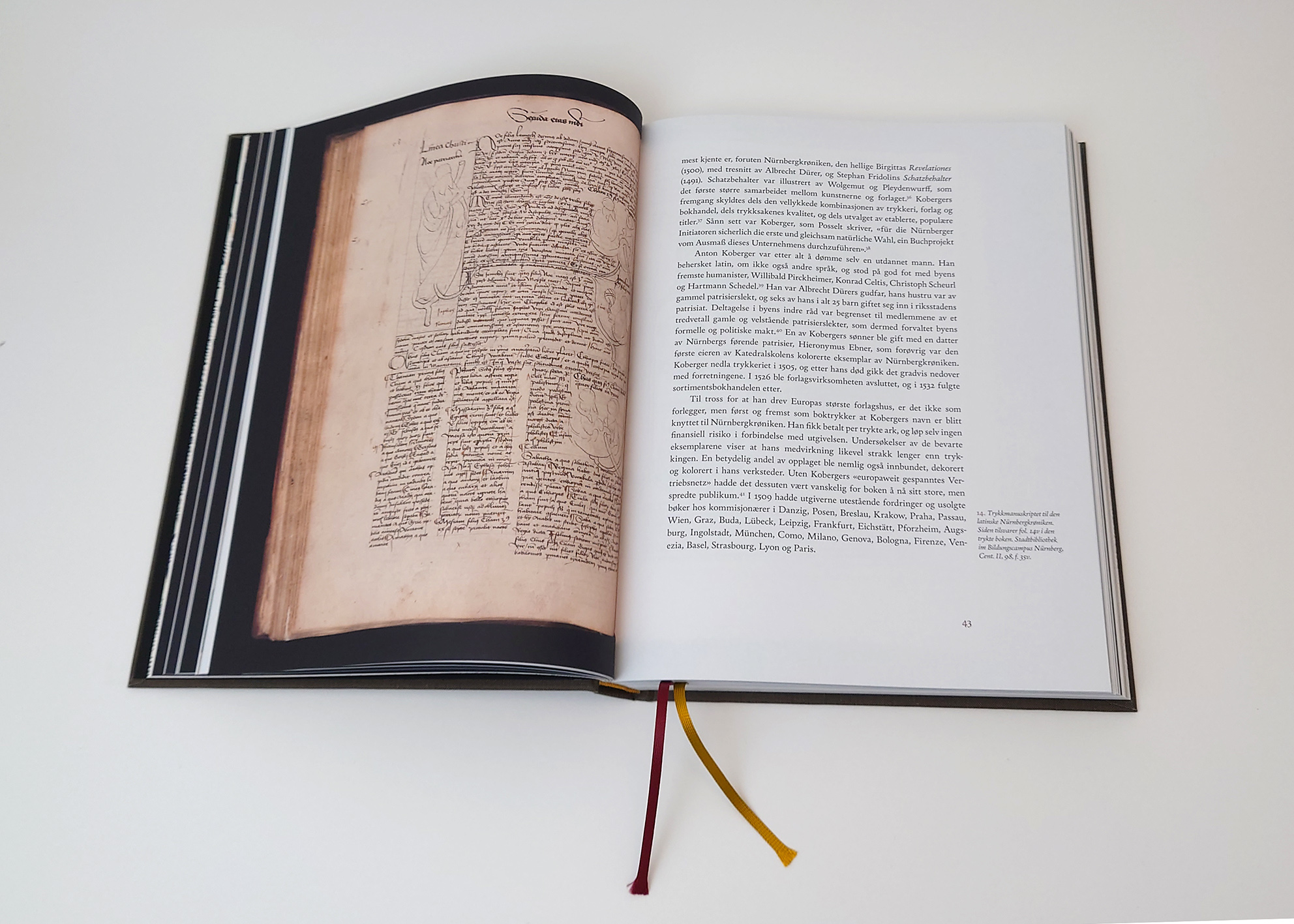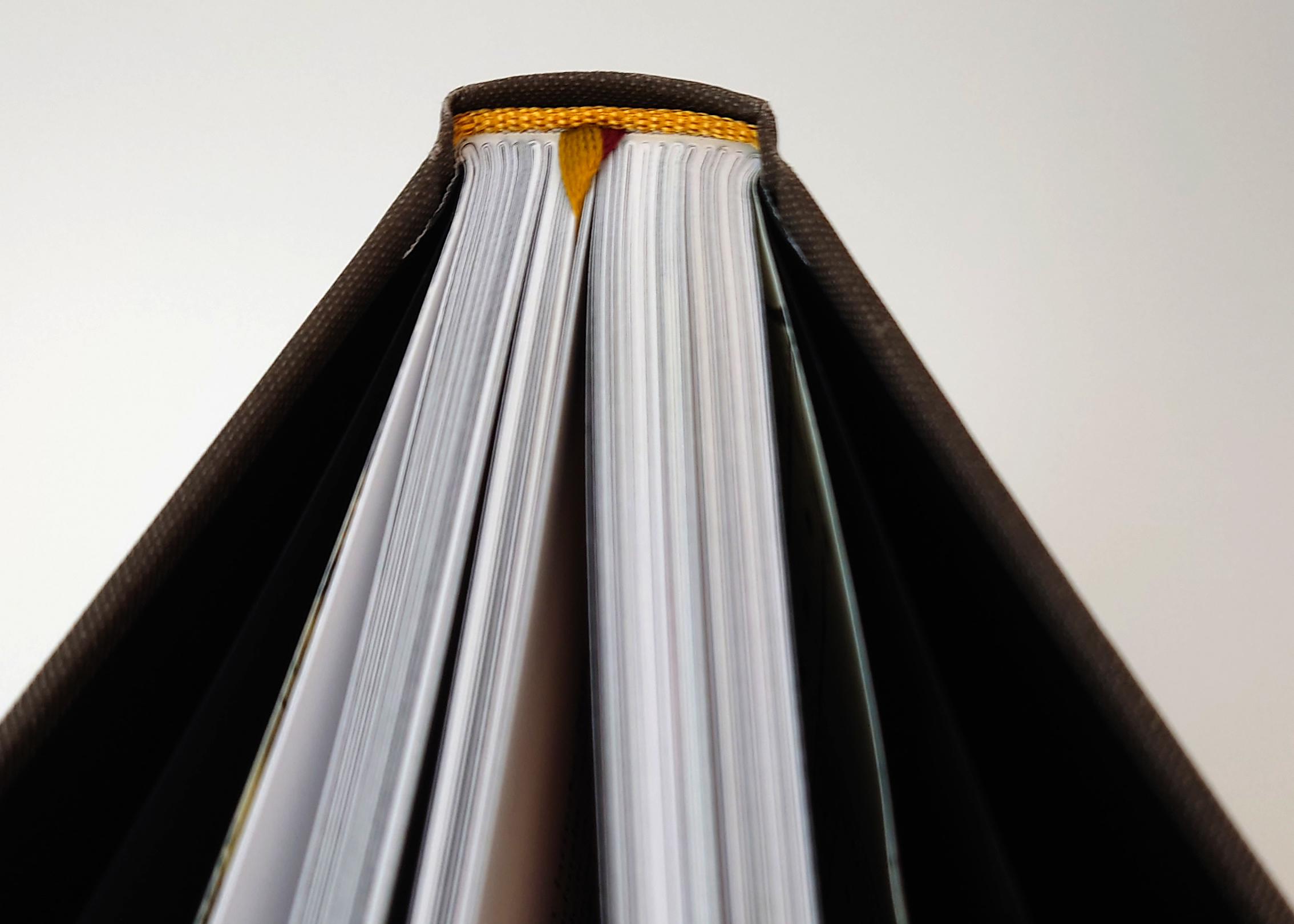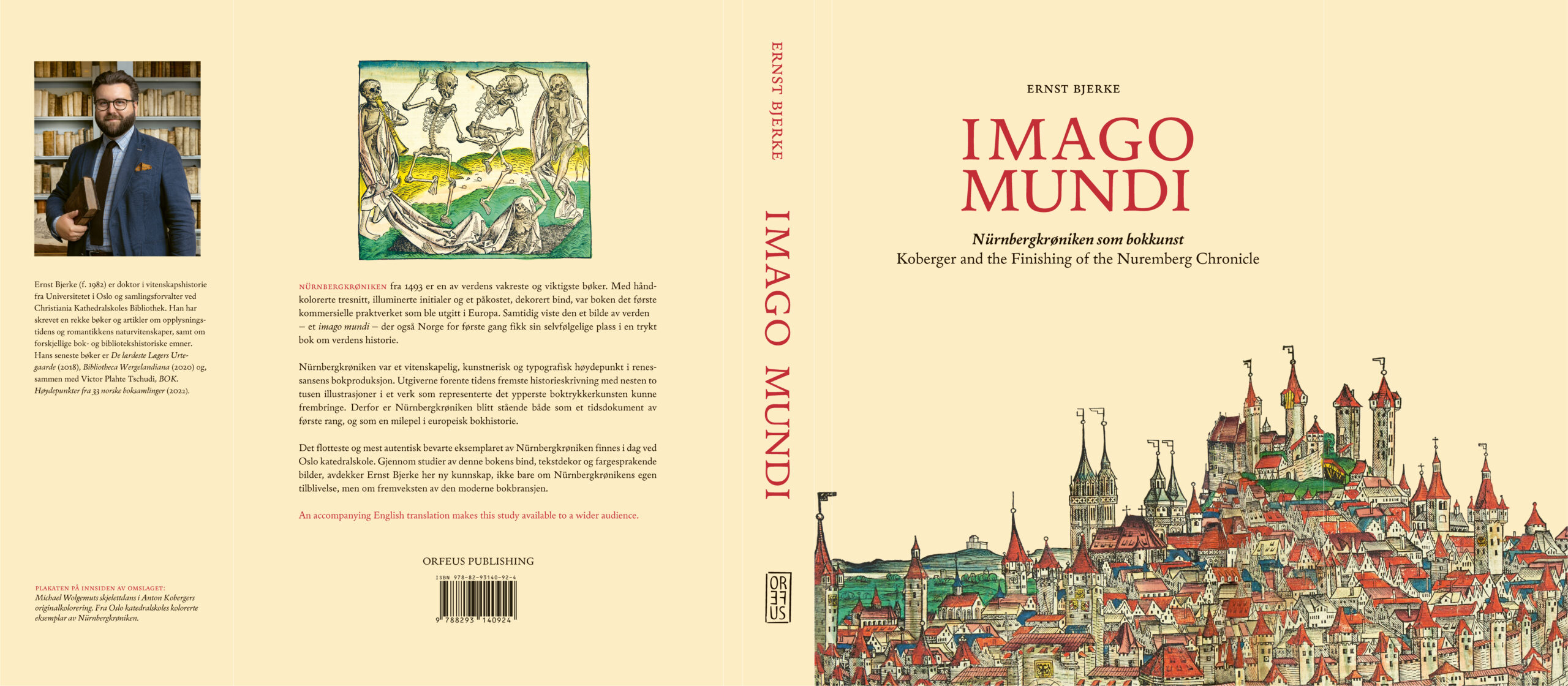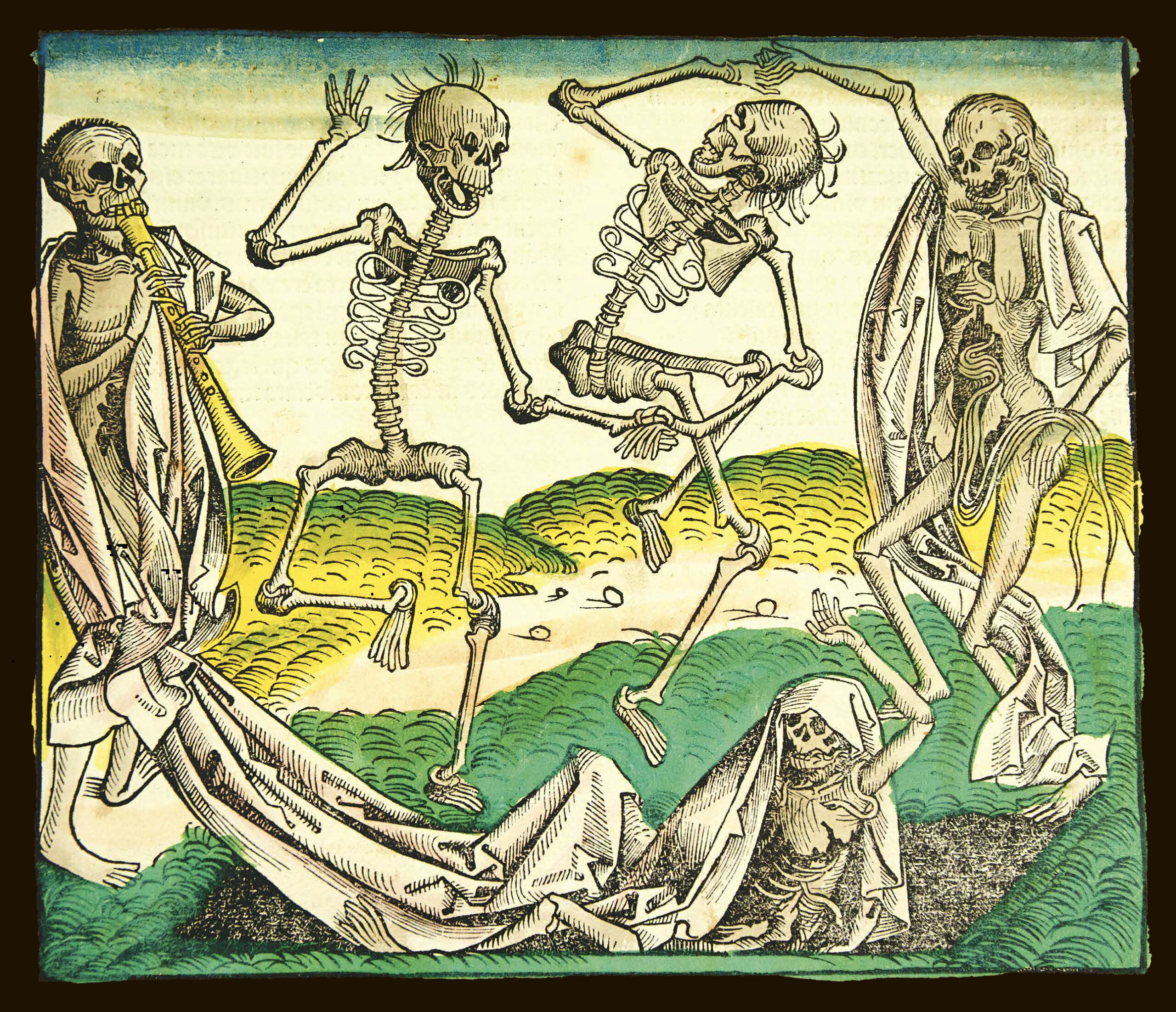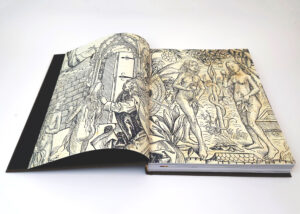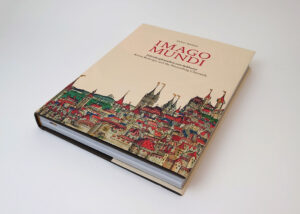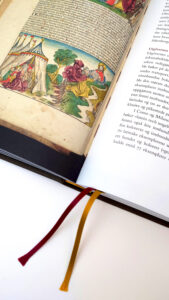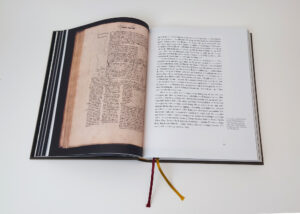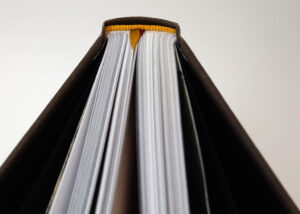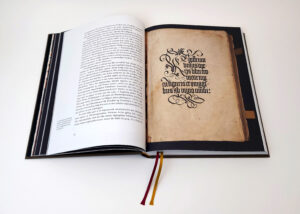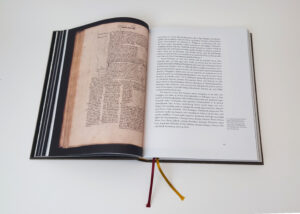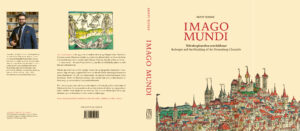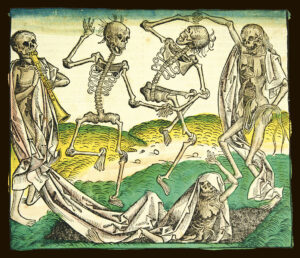 Imago Mundi was a project spanning over several weeks in 2020 and 2021.
The author, Science Historian and Collection Manager Ernst Bjerke is presenting groundbreaking new research. The process has been long, laborious, and rewarding. I have enjoyed many interesting conversations around the two copies of the Nüremberg Chronicle which are placed in the Oslo Cathedral School Library, and new discoveries has been made.
Fun facts about the book: 420 copies are bound in vintage book cloth probably dating from the 60s. The dust jacket folds out into a poster. Placed exactly in the middle you find the front and back cover of the Nüremberg Chronicle. The book is sewn with thread matching the print colour of the headings and the bookmark.
The book is available to order from @orfeusforlag https://www.orfeuspublishing.com/
Here is a link to one one the reviews:
https://kunstavisen.no/artikkel/2023/sprenglaerd-praktverk
I especially appreciated this comment in the review:
«I Helene C Jenssens formgivning er den samtidig «som en art metaverk å regne – en litterær skulptur; en bok om en bok utformet med løpende referanser til, og estetisk konvergent med, sitt eget motiv»; «man føler seg nærmest, nå og da i innforlivede leseøkter, usedvanlig nær kildematerialet, som var det Nürnbergkrøniken selv man sitter og leser. Det er også en designtriumf. Med skyhøy produksjonsverdi, fantastiske illustrasjoner, og et særdeles solid håndverk.»

It translates into something like:
«In Helene C Jenssen's design, it is at the same time «like a kind of meta-work to be reckoned with – a literary sculpture; a book about a book designed with ongoing references to, and aesthetically convergent with, its own motif"; «you almost feel, now and then during your reading sessions, exceptionally close to the source material, as if it were the Nuremberg Chronicle itself that you are holding and reading. It is also a design triumph. With sky-high production value, fantastic illustrations, and extremely solid craftsmanship.»